1 min read    ☼    by Katie Hallaron 
During the first UK lockdown, I took part in zoom call 'Self-Hypnosis Meditation' sessions with Jessica Boston and 'She's Lost Control'.
As a prolific daydreamer, I found these sessions to be a really fascinating and innovative way to tune in to my subconscious. It's a way for me to tap into my imagination and use it to visit places in my mind as if I were dreaming, and pull visions back with me that I have been unable to resist painting..!
Last year I visited Dartmoor for the first time. I was struck with how breath-taking the landscape was. The weather seemed unnaturally perfect for spring time, the moors brimmed with an energy that was both mysterious and mischievous at once. The dells and tors were areas of utter peace and presence. If I didn't believe in magic before I visited that place, I certainly wouldn't leave sceptical.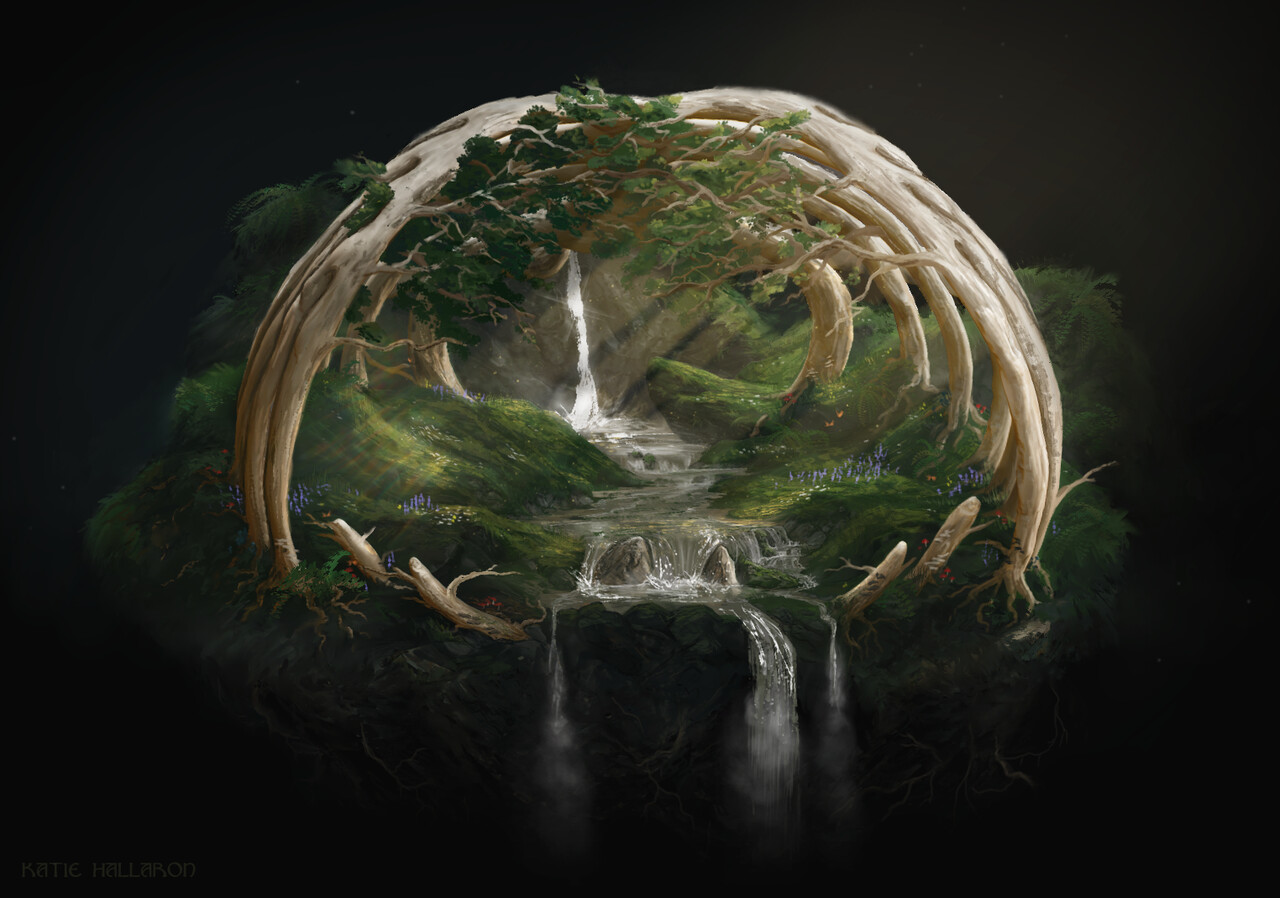 So when I opened my mind's eye during one of my meditation sessions, it is unsurprising to me that the Devon landscape made an appearance.
If our memories and dreams live in the very fibre of our being, and if you allow your mind to drift into the place where you can find rest, safety and contentment, where do you feel it in your physical body?
I look forward to the days 'after lockdown' when I can breathe in new and varied experiences and places, but for now, I'm grateful for these opportunities to engage with my thoughts in the present and still manage to feel 'travelled'!
  ☼  

I highly recommend checking out THIS FEELING IS YOU by Jessica Boston & Desert - for anyone looking for an immersive experience, part music, part hypnosis and meditation. It's available as a digital album (and physical CD if you love flicking through actual booklets like me!